Welcome to Calvary Baptist Church











Meet our Pastor & First Lady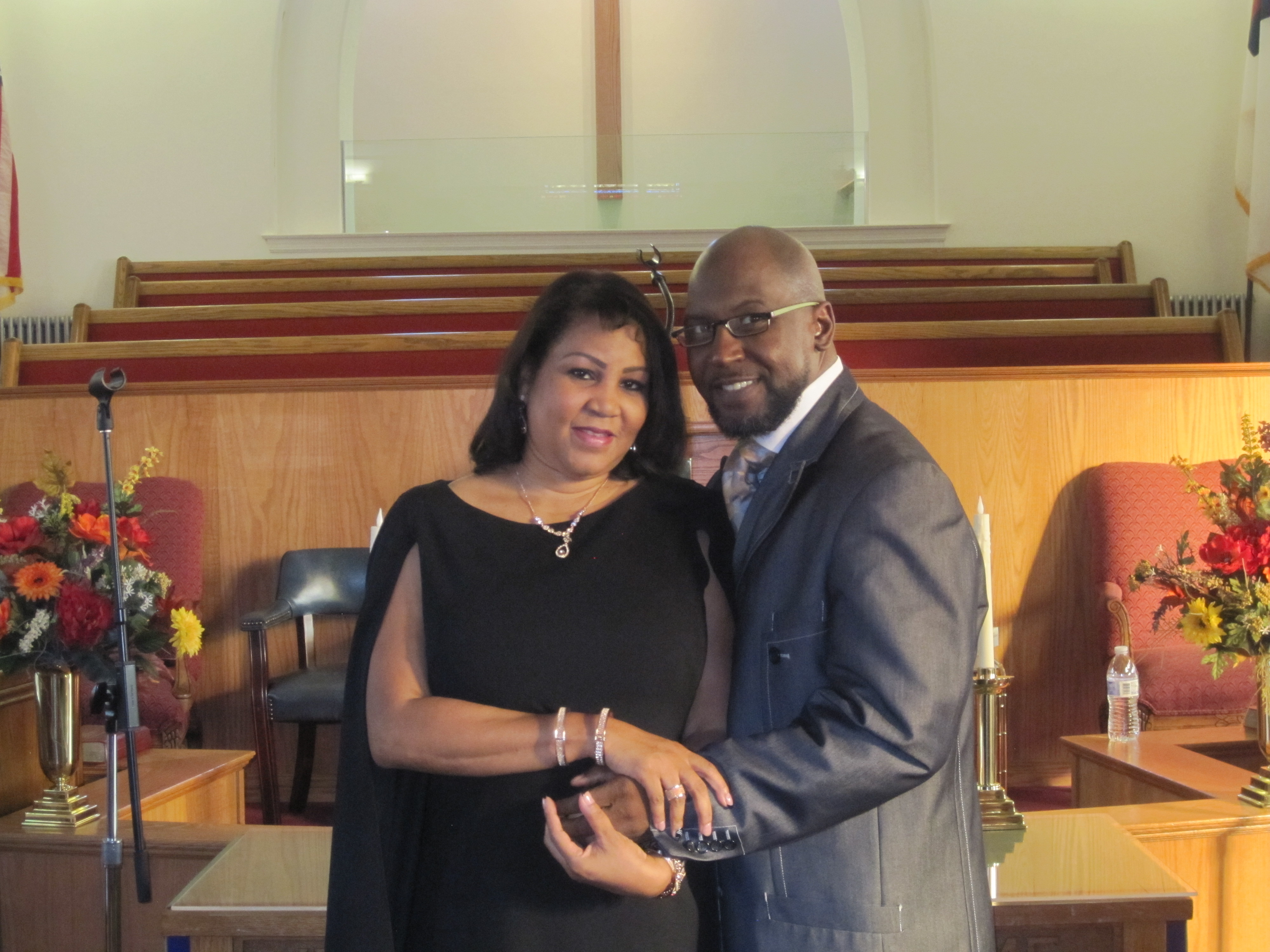 Welcome to Calvary Baptist Church. We are excited that you have chosen to visit our website. We believe that God has a very special blessing here for you and it is our prayer that each life will be touched by the Holy Spirit and forever changed by his transforming power and unconditional love.
Calvary firmly believes in the study of God's word and the practice of its principles. We are dedicated to the spiritual growth and well-being of it's members and the community alike. Calvary is a friendly church filled with the love of Christ.
In our worship experience we strive to create an atmosphere of true worship through prayer, praise, worship and the Word of God. We are a church where souls are edified and God is glorified. We pray that you will join us soon.
In His Love and Service,
Pastor Kenneth & First Lady Robin McGhee
CBC Members
Calendar of Events

Friday, August 19 at 6:30 pm – Next Level Choir rehearsal

Friday, August 19 at 7:30 –pm – Youth Mass Choir rehearsal

Tuesday, August 23 at 7:00 pm – Mass Choir rehearsal

Friday, August 26 at 7:00 pm – Youth Mass Choir rehearsal

Saturday, August 27 at 12:00 noon – 4:00 pm – Calvary Baptist Church Annual Picnic to be held in the Church Parking Lot. All members are encouraged to join this time of Fellowship, Food, Fun, Games and Music.

Tuesday, August 30 at 6:45 pm – Trustee Ministry Meeting

Tuesday, August 30 at 7:00 pm – Mass Choir rehearsal

Sunday, September 18 at 11:00 am – Women's Day. Our theme "From Vision to Victory" 1 John 5:4. Our guest preacher is Rev Gloria Lyde Smith, Associate Minister at St. John's Baptist Church, Scotch Plains, New Jersey. Dinner will be served after morning service.

Note: If you have a child attending eight a college/university or technical school, please provide any updated information for the bulletin. It is important that we have his/her name, college attending and correct address. You may submit this information to the Church secretary, Sis. Anita Williams, 732-741-7081 or send the information by email to calvaryrb@aol.com

ATTENTION YOUNG ADULTS – Anyone interested in coming to a Young Adult Bible Study on Monday evenings, please contact Bro. Ronald Dukes, (rdukes90@gmail.com).


Calvary Baptist Church Leadership Academy Application

Sign up for Basic Computer Class

Sign up for Social Media Class

Contact CBC Church Secretary