Meet our Pastor & First Lady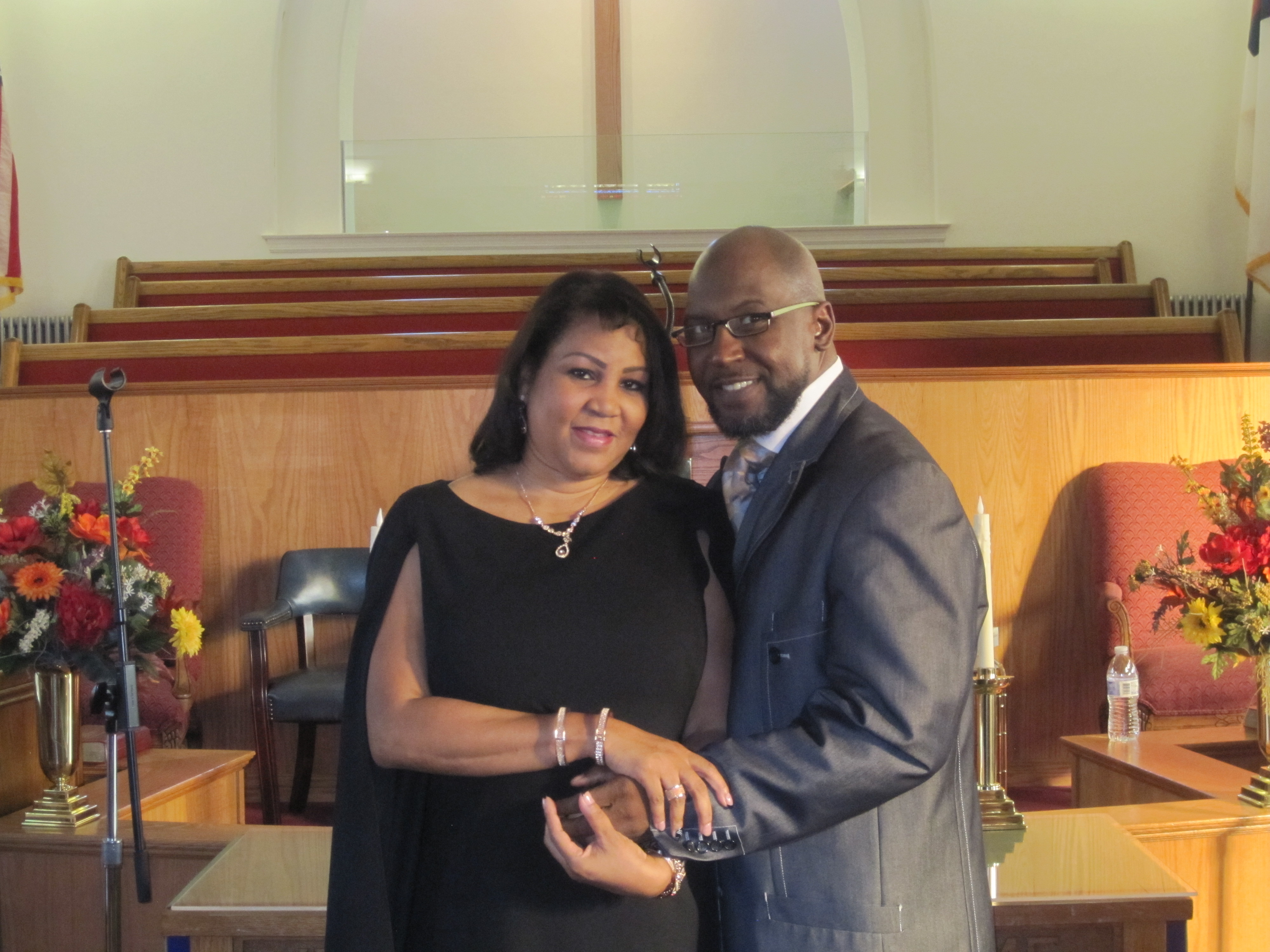 Welcome to Calvary Baptist Church. We are excited that you have chosen to visit our website. We believe that God has a very special blessing here for you and it is our prayer that each life will be touched by the Holy Spirit and forever changed by his transforming power and unconditional love.
Calvary firmly believes in the study of God's word and the practice of its principles. We are dedicated to the spiritual growth and well-being of it's members and the community alike. Calvary is a friendly church filled with the love of Christ.
In our worship experience we strive to create an atmosphere of true worship through prayer, praise, worship and the Word of God. We are a church where souls are edified and God is glorified. We pray that you will join us soon.
In His Love and Service,
Pastor Kenneth & First Lady Robin McGhee
CBC Members
Church Announcements

Friday, June 23 at 7:00 pm – Youth Mass Choir rehearsal

Saturday, June 24 at 3:00 pm – Mass Choir rehearsal

Saturday, June 24 at 6:00 pm – Family Movie Night "Hidden Figures" Snacks will be provided.

Sunday, June 25 – Student Recognition

Sunday, June 25 – A brief meeting for the Women of Calvary immediately following morning service in the Educational Wing, Room 5.

Sunday, June 25 – "A BRUNCH" for All New Members who have joined Calvary Baptist from 2015 – 2017 immediately following morning service in the lower level Fellowship Hall. Sponsored by Pastor McGhee and First Lady Robin McGhee

Friday, June 30 at 7:00 pm – Deacons' Ministry meeting

Saturday, July 1 at 3:00 pm – Mass Choir rehearsal

Sunday, July 16 - A meeting for All Singles ages 18 years old and up downstairs immediately after morning service. Your attendance will be greatly appreciated. Rev. Gwen Washington


Monday, July 17th – Friday, July 21 at 6:00 – 8:00 pm – Vacation Bible School. Volunteers are welcome. Further information see Rev. Jackie Carr-Hamilton.

Saturday, November 11 – Trip to Sight and Sound, Lancaster, PA to see "The Miracle of Christmas. " Bus leaves at 7:30 am sharp from Calvary Baptist Church, Red Bank. Adults - $130.00/Children (5-12) - $90.00. A deposit of $25.00 to reserve your seat. Final payment due on Sunday, September 24, 2017. Contact Sis. Connie Williams, (732-306-3945) or any Life/Social Concerns Ministry member.



Calvary Baptist Church Leadership Academy Application

Sign up for Basic Computer Class

Sign up for Social Media Class

Contact CBC Church Secretary
Special Workshop & Event Photos