Welcome to Calvary Baptist Church























Meet our Pastor & First Lady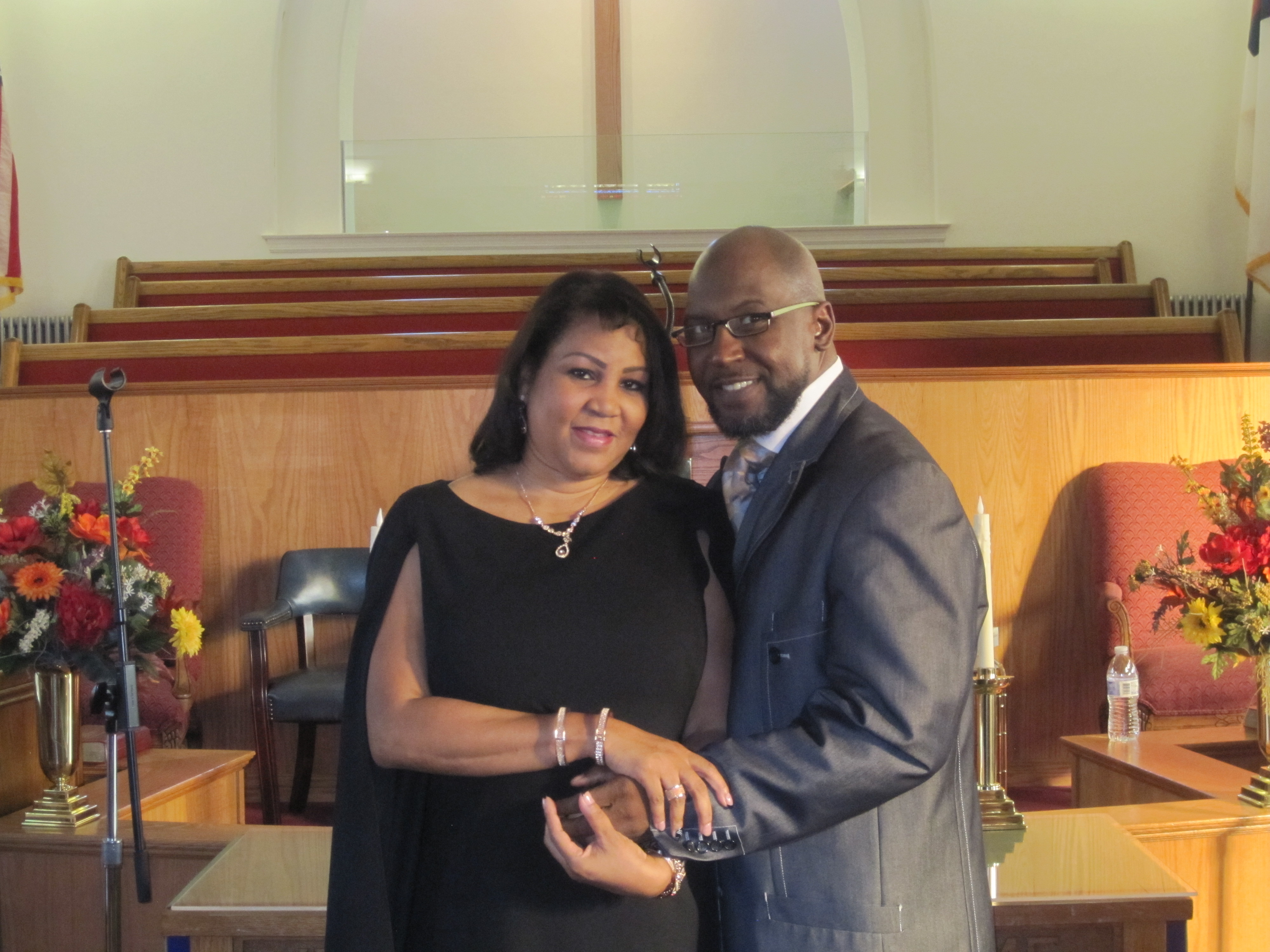 Welcome to Calvary Baptist Church. We are excited that you have chosen to visit our website. We believe that God has a very special blessing here for you and it is our prayer that each life will be touched by the Holy Spirit and forever changed by his transforming power and unconditional love.
Calvary firmly believes in the study of God's word and the practice of its principles. We are dedicated to the spiritual growth and well-being of it's members and the community alike. Calvary is a friendly church filled with the love of Christ.
In our worship experience we strive to create an atmosphere of true worship through prayer, praise, worship and the Word of God. We are a church where souls are edified and God is glorified. We pray that you will join us soon.
In His Love and Service,
Pastor Kenneth & First Lady Robin McGhee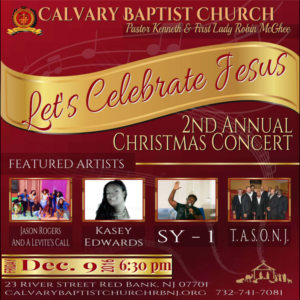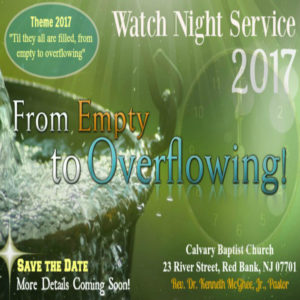 CBC Members
Calendar of Events

Friday, November 26 at 12:30 pm – Youth Mass Choir rehearsal

Sunday, November 27 – Student Recognition – Please contact Rev. Jackie Carr-Hamilton with your marking period grades to be read.

Tuesday, November 29 at 6:45 pm – Trustee Ministry meeting

Tuesday, November 29 at 7:00 pm – Mass Choir rehearsal

Friday, December 9 at 6:30 pm – 2nd Annual Christmas concert sponsored by the Music Ministry "Let's Celebrate Jesus" to be held at Calvary Baptist Church. All are welcome to attend

Saturday, December 10 at 1:00 pm – Seacoast Pastor/Laymen Luncheon to be held at Second Baptist Church, Long Branch, NJ

Sunday, December 11 – ALL Calvary Baptist Church Ministries need to meet before the end of the month of November. ALL ministries need to elect New officers for their ministries for the coming year. Nomination forms are in your Ministries mailbox. Please return the forms by Sunday, December 11, 2016 to the Nomination Committee: Deaconess Pat Hetherington, Sisters Leatha Hamrick and Gloria Bradley,

Saturday, December 31 at 9:45 pm – Pastor McGhee is asking all Adults, Young-Adults, to sow a faith seed of $217.00 for the beginning of the 2017. And for all of Calvary's Youth (Kingdom Kidz) to sow a faith seed of $2.17 for the beginning of 2017. All faith seeds will be given during Calvary's Watch-Night Celebration.

Calvary Baptist Church Leadership Academy Application

Sign up for Basic Computer Class

Sign up for Social Media Class

Contact CBC Church Secretary